Okay, I'll cut to the chase, because winning is exciting, and I have a winner to announce for the Amazon gift card giveaway.
Drumroll, please!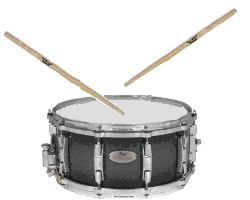 Congrats on winning the gift card, Alyssa, and let's chat so we can divvy the spoils!
Whew. I'm glad that's over. Now comes the other bit—Fan Month! It is so cool to see the declarations piling up! (By the way, you're welcome to
add your link
, if you haven't already. The linky is open until the middle of March—but you can join whenever you want.)
To the questions!
1. When do you plan on being a fan?
My fan week begins March 14 and ends March 21. Those days in particular because I REALLY want to post more Love a Blogger posts on those days, so the rest of the week will be uninterrupted by posts!
2. What goals will you set for yourself?
*ahem* A short list, by yours truly:
get through any and all remaining posts on Bloglovin'
visit at least 60 blogs
leave at least 210 comments
go through my blog investigation list
remove blogs I'm not interested in or dislike from my Bloglovin' feed

aiming for 10-15, but we'll see what happens

comment back on (all?) my commenters' posts
write three blog posts for WiaB, because that place still needs some love
pay more attention to my WIPs
3. Are you going to set any rules for yourself? Exceptions to those rules?
I must click on every link to another blog post that I find

I may make my own decisions about whether or not I read it

I must comment on every blog post I read
I must share at least 5 posts on Facebook daily
I must tweet 3 different posts daily (with the #FanMonth tag)
I must pin every post I've read on Pinterest
4. Where do you plan on sharing the great posts you read?
5. Where could you be a fan outside the blogosphere?
Oh, lots of places. For example, I pre-scheduled all my posts this week because my pen pal is visiting this week and I want to make time for her. I can bring in the groceries without being asked, I can do the dishwasher when it isn't my turn, I can play with my littlest sister, I can continue to support and encourage the next one up in theater. I can make some mail for my grandmother. I can make some mail for my other friends. I can write reviews on Amazon/Goodreads to help authors I love, I can thank my teachers, I can do lots of things.
We'll see how that goes down.
That's my declaration—I know some of you are getting started on your time as Fans this week: go get 'em! And, be sure to stay tuned for next week; when I'll write my own update on Fan Month, and I'll write some follow-up questions to help you reflect on everything you've done!
So, are you ready? Fan Month starts today!